Void
2021, virtual reality game for HTC Vive
Void is a poetic immersive VR experience where you find yourself in a boat in the sea at night, exploring a mysterious lost floating city and searching for the baby faces floating in the waters. The ruins reveal themselves to be composed of decimated 3D scans of HDB void decks (an open space found on the first floor of most Housing Development Board flats in Singapore), like the eroded pilings of an ancient underwater city. Void is a novel exploration using the VR game medium to represent a personal experience of working motherhood.
Warning: The VR environment can cause motion sickness. Not recommended for children under the age of 13.
Debija Dinga / DBBD.SG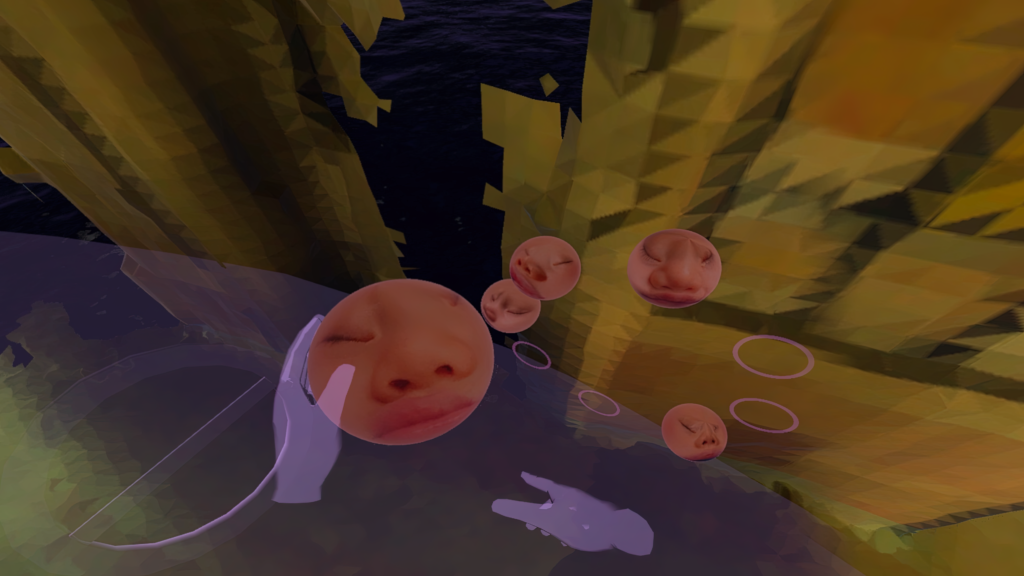 Tukšums
2021, virtuālās realitātes spēle (HTC Vive)
Tukšums ir poētiska un imersīva virtuālās realitātes pieredze, kurā, braucot ar laivu, ir iespējams atklāt mistisku pazudušu peldošu pilsētu un meklēt mazuļu sejas, kas peld naksnīgās jūras ūdeņos. Drupas ir balstītas uz 3D skenēšanas rezultātiem no HDB "tukšuma klājiem" (caurstaigājamas telpas, kas atrodas pirmajā stāvā lielākajā daļā Mājokļu attīstības padomes (HDB) dzīvokļos Singapūrā), atveidojot izpostītas, senas zemūdens pilsētas grēdas. Tukšums ir unikāls piedzīvojums, kas izmanto VR spēli kā mediju, lai atspoguļotu strādājošo māšu personisko pieredzi.
Brīdinājums: VR vide var izraisīt galvas reiboni un nelabumu. Neiesakam bērniem līdz 13 gadu vecumam.
Darba izstādīšanu atbalsta / With support of: