Exhibition
August 25 – October 16, 2022
Kim? Contemporary Art Centre, Riga, Latvia
Opening: August 25, 2022, at 18:00
The exhibition is an intent to play with the "splinters" of our contemporary condition, affected moreover by an ongoing war, post pandemics, media ubiquity and social division. It features the artworks by international artists who explore transformative potential of art and extended reality, and ground their 'realism' position in the perspective of 'naturecultures' – in the spirit of Guattari's ecosophy, Latour's 'terrestrial coexistence', and Haraway's 'arts of living on a damaged planet'…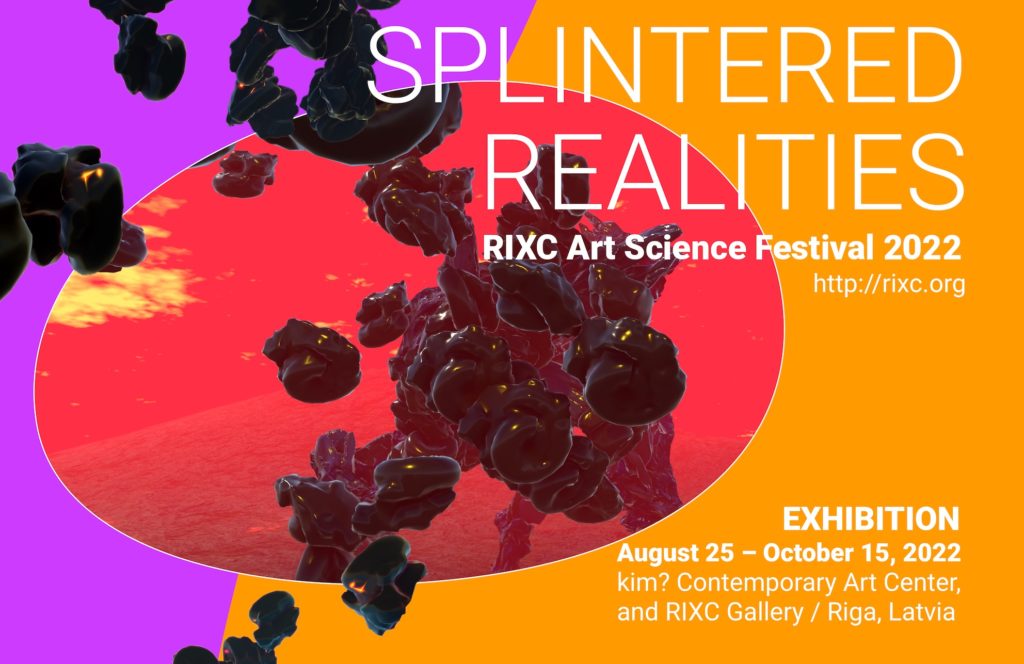 The festival exhibition will take place from August 25 until October 16 and it will feature artworks by 13 international and Latvian artists who view the current world processes from a techno-ecological perspective, studying the acoustics of the spaces in Chornobyl's exclusion zone, virtually immersing in the depths of the memories of soldiers, visualizing our readiness for all kinds of cataclysms – from earthquakes, hurricanes and war laws until the zombie apocalypse. Furthermore, artists will employ and train artificial intelligence, in order to delete images of people captured in photos and, using artificial neuron networks, create completely new and unusual aesthetics of portraits based on restored, old photos. Visitors will also have an opportunity to interact with "extraplanetary systems" created by artificial intelligence and create temporary and constantly changing selfies from virtual flies.
Artists: Debbie DING / DBBD.SG (SG), Jacob KIRKEGAARD (DK), Mario KLINGEMANN (DE), Hayoun KWON (KR), Memo Akten (TR), Laurent MIGNONNEAU & Christa SOMMERER (AT), Alvis MISJUNS (LV), Jurģis PETERS (LV), Sahej RAHAL (IN), Allison STEWART (US), Sabīne ŠNĒ (LV), Theo TRIANTAFYLLIDIS (GR/US).
Exhibition curators: Raitis Smits and Rasa Smite, producer: Agnese Baranova / RIXC

RIXC festival 2022 Splintered Realities Exhibition guided by curator

Exhibition Opening Program
August 25, 2022, at 18:00
Kim? Contemporary Art Centre, Riga, Latvia
The key event of the RIXC Festival program is the opening of the SPLINTERED REALITIES exhibition at the Kim? Contemporary Art Centre, Sporta 2 quarter on Thursday, August 25, 2022 at 18:00. The opening program will feature an introduction by the festival curators Rasa Smite and Raitis Smits who will talk about the creative practices that deal with "splintered realities" from the "naturecultures" perspective, examining the transformative potential of art and 'living technologies' in extending our realities and opening up our sensing towards each other and our environments, as well as the presentation by Raitis Smits who will introduce his new book titled "New Media Art. Preservation and Representation" (published in Latvian), a unique research project studying the history of new media art in Latvia, as well as the RIXC contribution in the contemporary art scene in Latvia and RIXC Art Science Festival's growth into an internationally relevant new media art event which gathers professional artists, art, science and technology experts and researchers in Riga.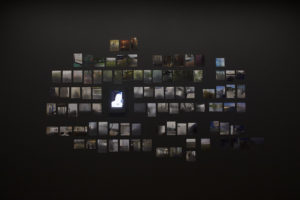 https://www.flickr.com/photos/rixcriga/albums/72177720301952093/with/52342583706/